Best Selling Mouse Pads
Custom Printing - Wholesale Pricing - Corporate Branding - Promotional Products - Speciality Items - Trade Show Give Aways - Logoed Merchandise - Personalized Gifts - Company Marketing - Direct Mail Collateral - Magazine Insert -- Whatever you need, we have the solution. BetterMousepads.com is an industry leader in the design of innovative mouse pad solutions. We specialize in high-quality custom printed mouse pads for promotional marketing. We offer over 50 different mouse pad styles along with a large selection of counter mats and computer accessories. So don't settle for just any mouse pad when you can have a Better Mouse Pad from BetterMousepads.com.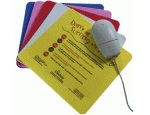 Latex free synthetic mouse pads are necessary equipment in hospitals, medical facilities school classrooms and computer labs where staff/children with latex allergies might come in contact with dry natural latex rubber (DNR) pads. Latex Free Mouse Pads make great health care promotional products or can be purchased in stock blank colors and shapes.

Our 1/32" thick vinyl surface pad is lightweight and provides excellent image resolution. Available in spot color and full color printing. Pad is secured with a durable non-skip base. This is a high-quality budget friendly low-profile mouse pad.

Our best-selling Vynex™ surface has the value of rigid vinyl creating an exceptional mousing surface. This is the new standard for hard surface mouse pads. Printing for hard surface pads produces sharp images, bright colors and excellent color matching so your message always looks great. By printing to the under-side of the clear Vynex™ material, we can protect your promotional message under a durable surface creating impressive, long-lasting promotions.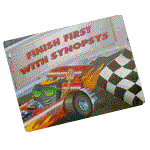 More than an ad, more than a pad. Our Economy Hard Top Mousepads provide a razor sharp image, sealing it between an ever sturdy rubber base and a hard, clear top. Pleasant looking and fun to use, Economy Mousepads are sure to keep your mouse AND YOUR POCKETBOOK happy.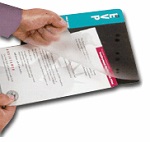 Insert / Window Mouse Pads display valuable reference information, photographs, and promotional material at the user's fingertips. Our durable lift-top clear cover pads insure years of dependable use. Add a convenient business card window with our Biz-Card™ Pad. For larger advertising graphics and documents, our See-Thru™ and Big-Mouth Mouse Pads will do the job.

BetterMousepads.com is pleased to offer you the widest selection of licensed stock mouse pads. Choose from standard designs, or we can produced customized licensed pads based on your specifications. Stock pads are available in Soft-Top and Hard-Top versions. Stock art includes: Animals, Backgrounds, World, Nature, Space, and Sports.

Mouse pad advertising is always on, 24/7, right at the fingertips of computer and Internet users. E-mail BetterMousepads.com.