For superior durability, you can't beat our Hard Top Mouse Pads. Our durable clear cover Vynex®, Lexan®, Poly-Gloss, and Economy Matte Surface Mouse Pads insure years of dependable use. The superior full-color printing process allows greater resolution and clarity than soft top pads. We offer the largest selection of hard surface mouse pads on the planet, including vinyl, foam backed, Frame-It® Mouse Pad, See-Thru™, Peel&Flip™, Peel&Place®, Barely There™ Ultra-Thin, Sealed Edge, and custom shaped styles. Discounted wholesale pricing offered on all mouse pads. Call for a custom quote!

Our new Vynex® surface combines the look and feel of Lexan® with the value of rigid vinyl creating an exceptional mousing surface. Printing for hard surface pads produces sharp images, bright colors and excellent color matching so your message always looks great.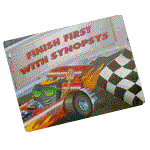 HOME OF THE $2 MOUSE PAD! It's more than an ad, more than a pad. Our Economy Hard Top Mouse Pads provide a razor sharp image, sealing it between an ever sturdy rubber base and a hard, clear top. Our Economy Mouse Pads are sure to keep your mouse and your pocketbook happy.

Our EVA Foam Pads offer a durable glossy cover and soft, shock-absorbent base. The glossy finish adds extra impact to your image, at a very economical price. Images seem to jump off the pad.

Vinyl Mouse Pads provide a different look and feel to your computer accessory. They are extremely versatile and can be molded into a variety of shapes and sizes. They feature an anti-static surface which is easy to clean.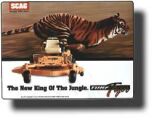 Foam-base mats often offer a less expensive alternative to rubber or vinyl based products. Yet, you still get the photographic quality of superior 4-color process printing and a durable hard surface laminate. Foam is a lightweight, practical, and cost-effective promotional solution.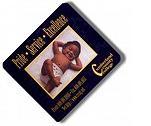 Surround any photo or promotional message with a clear, bright logo using our Frame-It® Mouse Pad. The hard-top surface protects while letting you see what your pad has to offer. A great gift idea, especially for the holidays. Our Frame-It® Mouse Pad makes a perfect picture every time.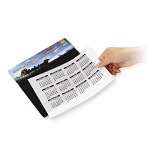 This is the original, patented See-Thru Mouse Pad™! Computer users will find the original See-Thru Mouse Pad™ extremely useful near any workstation. Advertising material, instructions on navigating software, training guides, shortcuts, photos, etc. are conveniently located at the user's fingertips. The See-Thru Mouse Pad™ is attractive and functional.

Peel&Flip™ encourages the user to place their own photos, calendars, notes, etc. under the protective liftable hard surface. This lightweight, long lasting product is one of the most economical pads available. Really thin - less than .015" thick. The top portion of the pad has an adhesive base which sticks to the desktop. The lower portion lifts up for easy placement of inserts.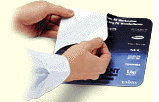 Peel&Place® is an economical hard surface mouse pad that is printed on a unique non-slip base. This repositionable pad is thin and lightweight, reducing overall cost. Really thin - less than .015" thick.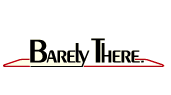 If you are looking for a really thin hard surface mouse pad that's budget friendly - THIS IS IT! These mouse pads are so thin - only .012" with our economical Gloss or Matte Poly surface.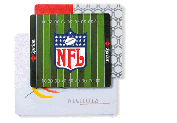 Our Lexan® Surface Mouse Pads are "clearly" one of the most durable mouse pads available! The non-skid rubber base and foam base options keep you pad firmly in place. The clear polycarbonate surface makes your artwork "POP!" with color.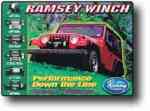 Airtight and waterproof sealed edges eliminate the edge fraying and delamination problems of other manufacturing processes. Great for restaurants and health care industries.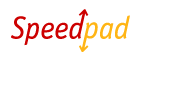 Jump start your mouse with our Teflon® Coated Mouse Pad. This unique mouse mat coating is ultra-low friction providing the fastest mousing surface around. Great from graphic artists and PC/Internet game players.

Our engineers break through the boundaries of conventional mouse pad design. Using state-of-the-art printing facilities, we can custom design your pad in any size, shape, and color combination. The only boundaries are your imagination.
Want to display promotional material to your customers? BetterMousepads make an effective and attractive specialty item. We can print your company's logo and promotional message on the mouse pad cover. Call or e-mail us for details.