PVC Counter Mats
PVC Counter Mats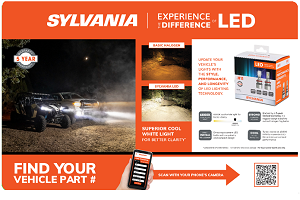 Our new PVC Counter Mats are ultra-strong and ultra-efficient. The Polyvinyl Chloride base materials is extremely durable, but at a lower price point than Heavy Duty Rubber. These economical counter mats provide superior performance at a budget-friendly price. Since your artwork is printed under the clear cover, your message will POP off the counter! These long-lasting mats are ideal for convenience stores, restaurants, hardware and automotive parts stores, equipment supply, and most retail environments.

Durable Long-Lasting PVC Base Material

Economical Budget Friendly Pricing

Vivid Color Printing
Options
SURFACE:
Clear Textured Vinyl (.0075")
BASE:
PVC (Polyvinyl Chloride)

THICKNESS:
2.0mm
SIZE:
10" x 15" • 11" x 17"
16" x 20" • 17" x 26"
Additional standard sizes available.
Custom sizes available. Call for details.
IMPRINT OPTIONS:
4-Color Process
Printing to standard synthetic vinyl between PVC base and .0075" clear textured vinyl surface layer

Economy Matte Pricing - 2mm PVC Base
| Size | Base | 100 | 250 | 500 | 1000 |
| --- | --- | --- | --- | --- | --- |
| 10" x 15" | 2mm PVC | $4.98 | $3.98 | $3.71 | $3.43 |
| 11" x 17" | 2mm PVC | $5.73 | $4.85 | $4.54 | $4.05 |
| 16" x 20" | 2mm PVC | $8.76 | $7.85 | $7.17 | $6.47 |
| 17" x 26" | 2mm PVC | $11.54 | $10.43 | $9.55 | $8.62 |