Antimicrobial Counter Mats

The Germ Fighting Desk Mat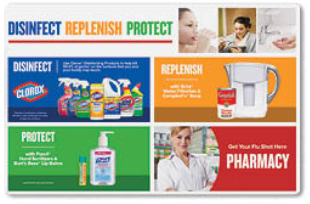 Introducing Antimicrobial Counter Mats
Hygienic Office Product Solutions
Consumer awareness and concern about viruses, bacteria, mold, and mildew exposure is growing, in particular for computers used by health care professionals, office workers, students, and families. Many computer surfaces are susceptible to harboring microbes, and it is difficult to keep these surfaces sufficiently clean.
Features:
Anti-Microbial Surface - helps fight unwanted microbes
Soft surface for comfort and superior office hygiene
Brilliant imprint permanently dyed into pad – won't crack or peel
Great option for home office
Sanitary - reduces microorganisms between cleanings
Effective and Long-Lasting Protection
Thin Designs Available
Economical - one of the most cost effective mats around
Vivid Full-Color Printing
Antimicrobial Mouse Pad Sizes Also Available
Desk Accessory Kit - with Keyboard and Mouse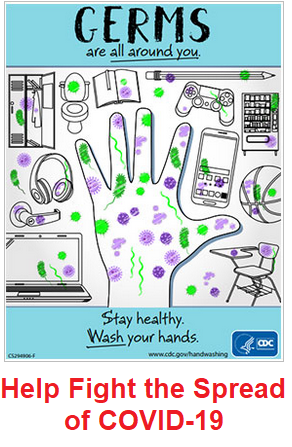 Options:
SURFACE:
Antimicrobial Fabric
BASE:
Heavy Duty Rubber
THICKNESS:
1/16" • 1/8" • 3/16"• 1/4"
SIZE:
10"x15", 11"x17", 12"x18", 13"x19", 14"x19"
16"x20", 17"x26", 19.5"x28", 24"x36"
Round and Coaster Shapes Available
Mouse Pad Sizes Available
Custom Shapes and Sizes Available
IMPRINT METHOD:
Dye Sublimation • 4-Color Process & Spot Color (PMS)
LARGE QUANTITY DISCOUNTS:
Discounted pricing for large quantity orders
RELATED PRODUCTS
Hand Santizers • Healthy Habits Mouse Pads • Phone Sanitizers

Applications:
Use in hospitals, schools, health care facilities, restaurants, hotels and hospitality industry, banks, credit unions, and more. The anti-microbial surface inhibits the growth of microorganisms, such as bacteria, that can cause stains, odors and product degradation. The heavy duty rubber base keeps the desk mat in place but allows it to be repositioned multiple times without leaving any sticky residue. Antimicrobial protection is available in desk mats, table pads, mouse pads, counter mats, keyboards, computer mice, accessories, and more. Use anywhere you need an antimicrobial agent or antimicrobial protected surface.